LIVE COMIC WITH DIBUJOS POR SONRISAS (DRAWINGS FOR SMILES)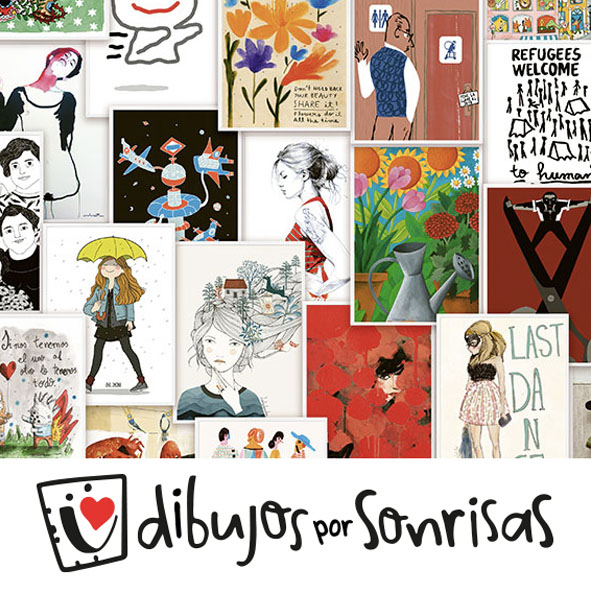 The Barcelona International Comic Fair launches a new live comic strip space with the collaboration of Dibujos por Sonrisas, joining that initiative of the Asociación Creativos en Acción, a project that aims to raise the maximum amount of donations through this platform to help directly cover the basic needs in many of the refugee camps scattered around Europe.
This exhibition is an example of the great talent that can be found on the Dibujos de Sonrisas website. Many of the great authors of the national and international scene, who will attend the 36th International Comic Fair of Barcelona, ​​will make a live drawing in this great exhibition and at the end of the exhibition will be auctioned for the benefit of refugees.
Dibujos por Sonrisas is a solidary project that is born from the experience lived in several refugee camps in Greece and Serbia. With the need to continue helping from Barcelona, ​​this initiative brings together art and solidarity in a website where more than 500 great artists have donated one of their works to contribute their art in the help of refugees. Each drawing can be downloaded in exchange for a donation. That easy. So solidary.