SUPERLÓPEZ X JAN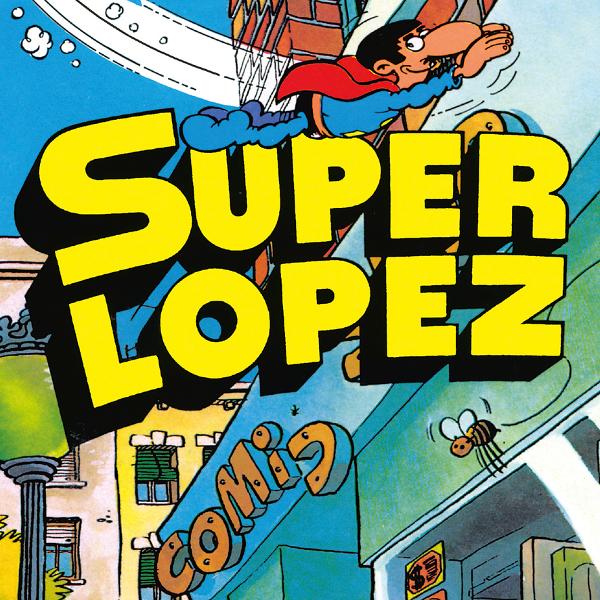 Born in 1973 this parody of Superman was created by Jan. Shortly after, his new comic strip was published in several magazines by Bruguera. He knew and fought with the Supergrupo gang and then, on his own has experienced, and still does, dozens of adventures. This is Superlópez, one of the most charismatic figures in Spanish comic strips.
Jan knew how to go much further than just parodying superheroes, placing Superlópez in alternative, fantastic worlds, where there was plenty of action but also poetry and imagination. He turned Superlópez into a landmark character, followed by several generations of readers, a character who furthermore is living in this world, an imperfect world where Superlópez's adventures show up its faults, in a critical and protesting way. Now that 45 years have passed since his creation, the Barcelona International Comic Fair wants to remember and give recognition to this character and his author with the exhibition Superlópez x Jan.
The exhibition, divided into several sections, will include about 70 original works and reproductions of Jan's series. We'll talk about his origins, the Supergrupo, his active participation in fantastical, mythological worlds, his rebellious, restless side, the real countries and places he's flown over and his friends and enemies. And we'll get to know the work of this brilliant author of comic strips, Jan, a little bit more.
This exhibition will contain an additional space devoted to the film Superlópez by Javier Ruiz Caldera, starring Dani Rovira in the leading role, which is to be premiered at the
end of this year. The film Superlópez has been produced by Zeta Cinema, Telecinco and La Gran Superproducción AIE, in conjunction with Mediaset España and Movistar +.
The Superlópez comics by Jan are published by B Cómic (Penguin Random House Grupo Editorial).
---