JAMÁS TENDRÉ 20 AÑOS, BY JAIME MARTÍN. BEST WORK BY A SPANISH AUTHOR 2017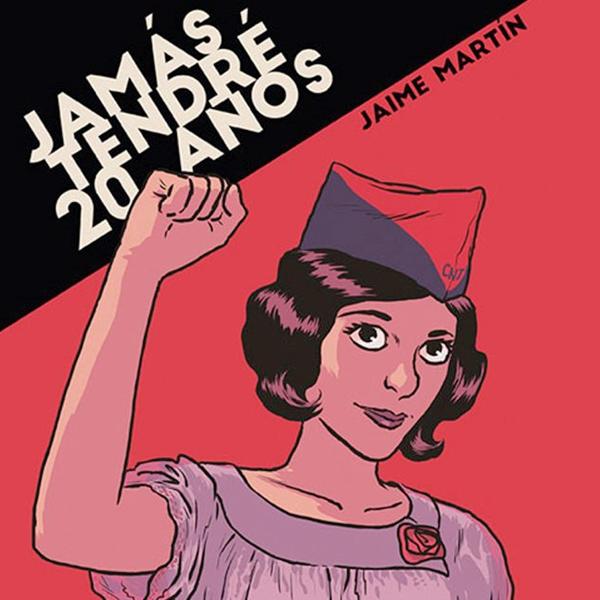 Published by Norma Editorial, Jamás tendré 20 años, by Jaime Martín, tells a story that began in 1936 during the destruction and chaos of the Spanish Civil War, when Isabel, a seamstress, met Jaime, an artilleryman in the Republican army. They love each other. They struggle. They escape from death. However when the Republic falls, Jaime and Isabel are on the losing side and sometimes it is more difficult to survive in peace than in war. After believing in a better tomorrow, how can you possibly keep quiet under a dictatorship?
Jaime Martín (Las guerras silenciosas, Sangre de barrio) offers us a true story based on his grandparents. A love story where bravery and honour compete with tenderness and humour, happiness and rage. The story of a family whose destiny is intrinsically linked to their country.
---