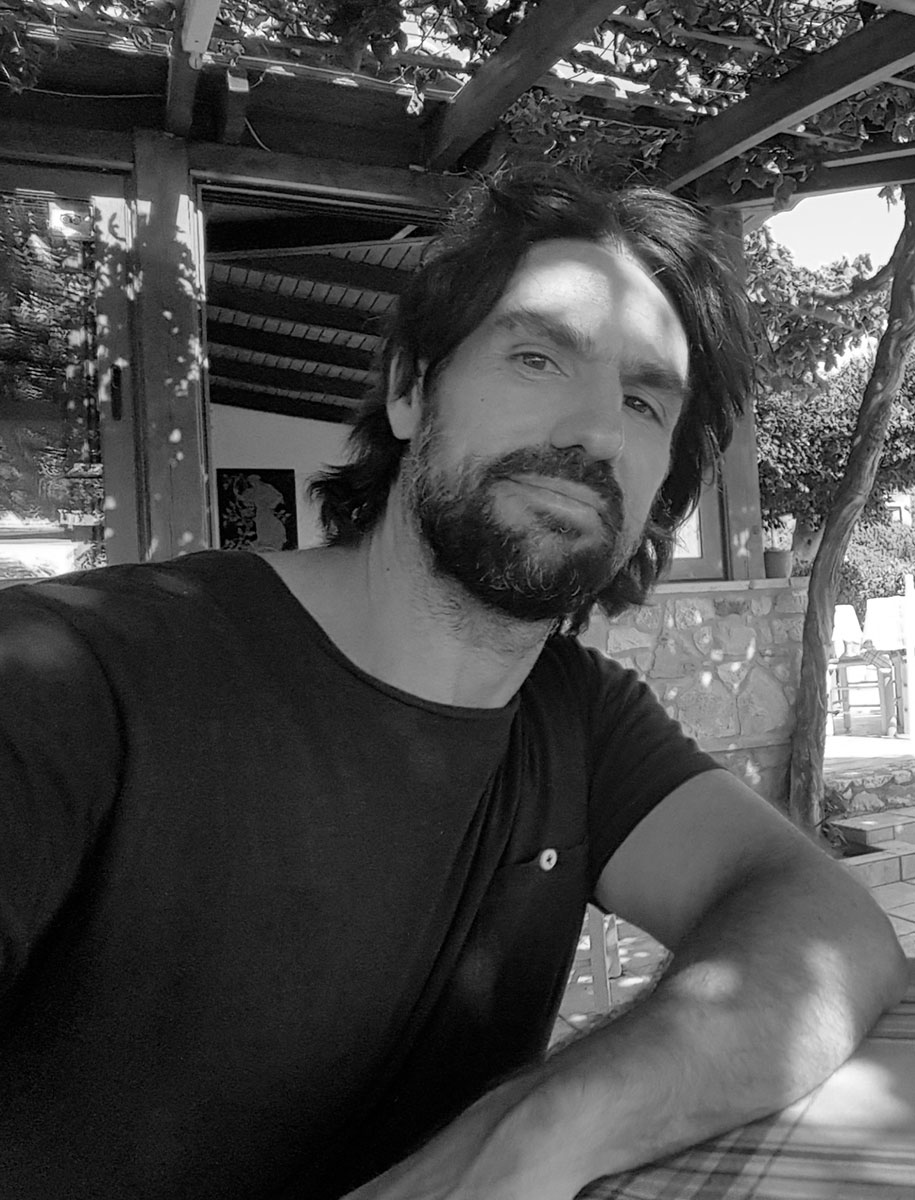 Fernando Dagnino
(Madrid, 1973)
Graduated in English Philology.
In 1997 he worked as GuestDisney Imagineer in L.A. collaborating in the creation of a ride for Disney World Florida.
From 1997 to 2000 he worked as an illustrator for various publishers such as Anaya, Alfaguara or Everest and for different magazines.
From 2001 to 2006 he illustrated several national advertising campaigns for Mccann Ericskcon, Bassat, Tiempo BBDO among other agencies and worked on the redesign of the video game BLADE, for Rebel Act.
In 2007 he wrote and illustrated his first book: Kasandra y la rebelión de los niños (Kasandra and the children's revolt) for Puerto NorteSur publishing house.
In 2008 he began to collaborate with DC Comics, developing his facet as a cartoonist in collections such as Superman, Justice League: Generation Lost, Teen Titans, Wonder Woman, Resurrection Man or Suicide Squad.
In 2014 he jumped to Dark Horse Comics in the series Captain Midnight and Tarzan on the planet of the Apes.
In 2019 he launched his first personal comic book project, SMART GIRL, published in Spain by Evolution comics-Panini and in France by Editions Reflexion and it will soon be published in USA and UK by Titan Comics.
Also in 2019 he published Killers series for Valiant entertainment and L'AGENT for the French publisher Glenat.
He currently alternates his work as a cartoonist and scriptwriter for the French market with Glenat with the WINTER QUEEN series.
He is working as well for Titan Comics and the production company Alcon in the realization of BLADE RUNNER ORIGINS, a prequel to the original Blade Runner movie.