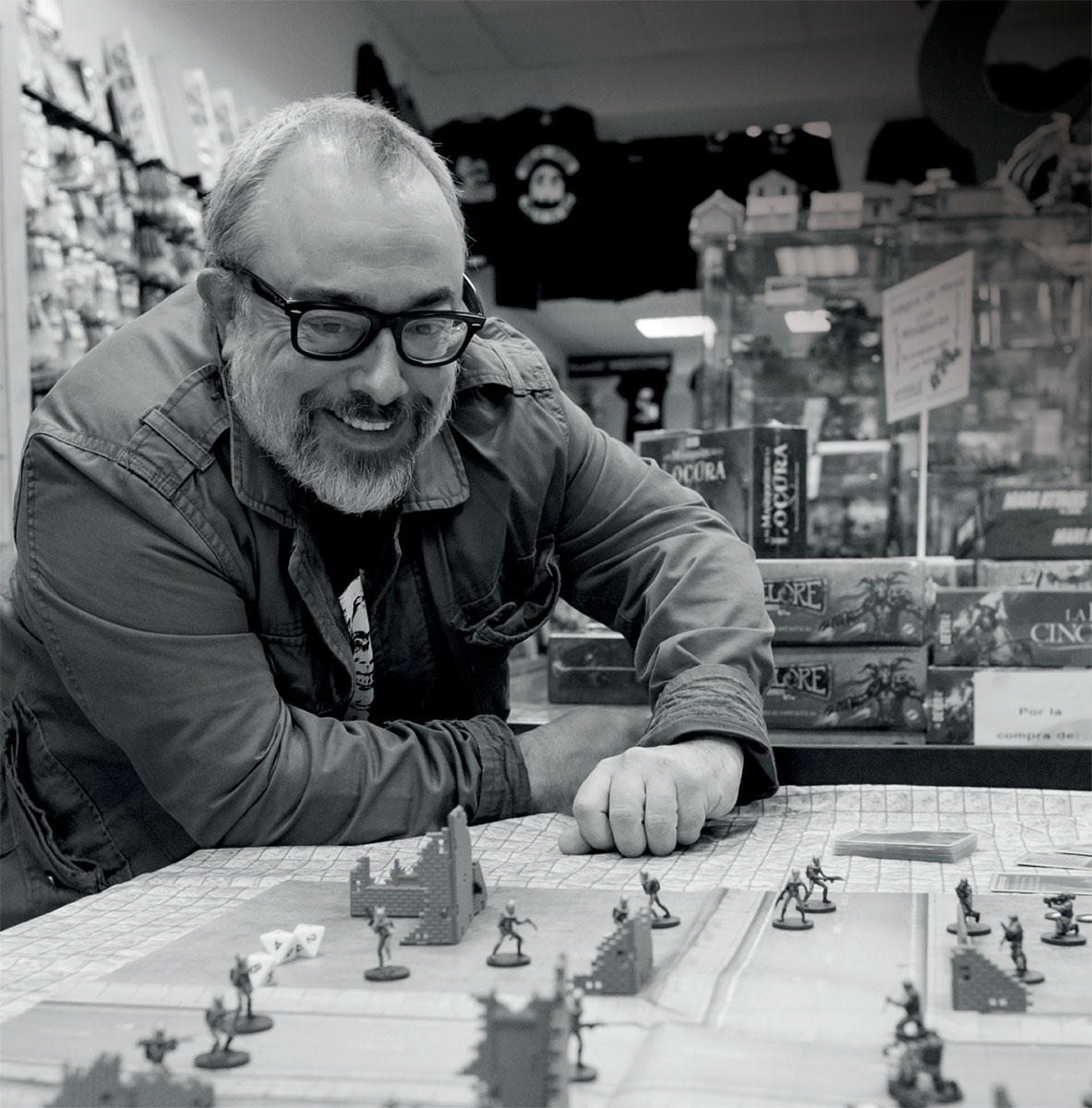 Álex de la Iglesia
(Bilbao, 1965)
Iis one of the most important screenwriters and directors of contemporary Spanish cinema.
Since he created his classic short film Mirindas asesinas (Assassin Mirindas - 1991), in his filmography coexist the everyday life and the supernatural, horror and comedy, satanic rituals in the Spanish outskirts. His black humor, his ability to create unforgettable characters and his love for cult films resulted in titles such as Acción mutante (Mutant Action - 1993), El día de la Bestia (The Day of the Beast - 1995), Perdita Durango (Dance with the Devil - 1997), Muertos de risa (Dying of Laughter - 1999), La comunidad (Common Wealth - 2000), 800 balas (800 Bullets - 2002), Crimen Ferpecto (Ferpect Crime - 2004), Los crímenes de Oxford (The Oxford Murders - 2008), Balada triste de trompeta (The Last Circus - 2010), Las brujas de Zugarramurdi (Witching & Bitching - 2013), Mi gran noche (My Big Night - 2015) or El bar (The Bar - 2017), among many others.
In television, he has imagined the space odyssey of Plutón B.R.B. Nero or the ancestral evil of 30 monedas (30 Coins). With his production company Pokeepsie Films he has also favored the work of other directors, such as Koldo Serra (70 binladens), Paul Urkijo (Errementari) or Eduardo Casanova (Pieles).
He has always combined his long career with his love for comic books, he is an inveterate master of intense role-playing campaigns as well and also a cartoonist because of the need to express what he has inside his mind. His extensive graphic work has been recently compiled by Norma Editorial in his book Álex de la Iglesia: Arte y Ensayo (Álex de la Iglesia: Art and Essay). This work will take us to the times of Álex in the role-playing club Los Pelotas where he created his own version of Cthulhu's Call and his work in the comic Burdinjaun and the spinoff of one of its characters (La Cosa de la Ría).
Puntos de cordura: El rol, los cómics y el cine de Álex de la Iglesia (Sanity Points: Álex de la Iglesia's role-playing games, comics and cinema) is the title of the exhibition that Comic BCN dedicates to the graphic facet of the screenwriter, director and producer, who will also be attending the event.