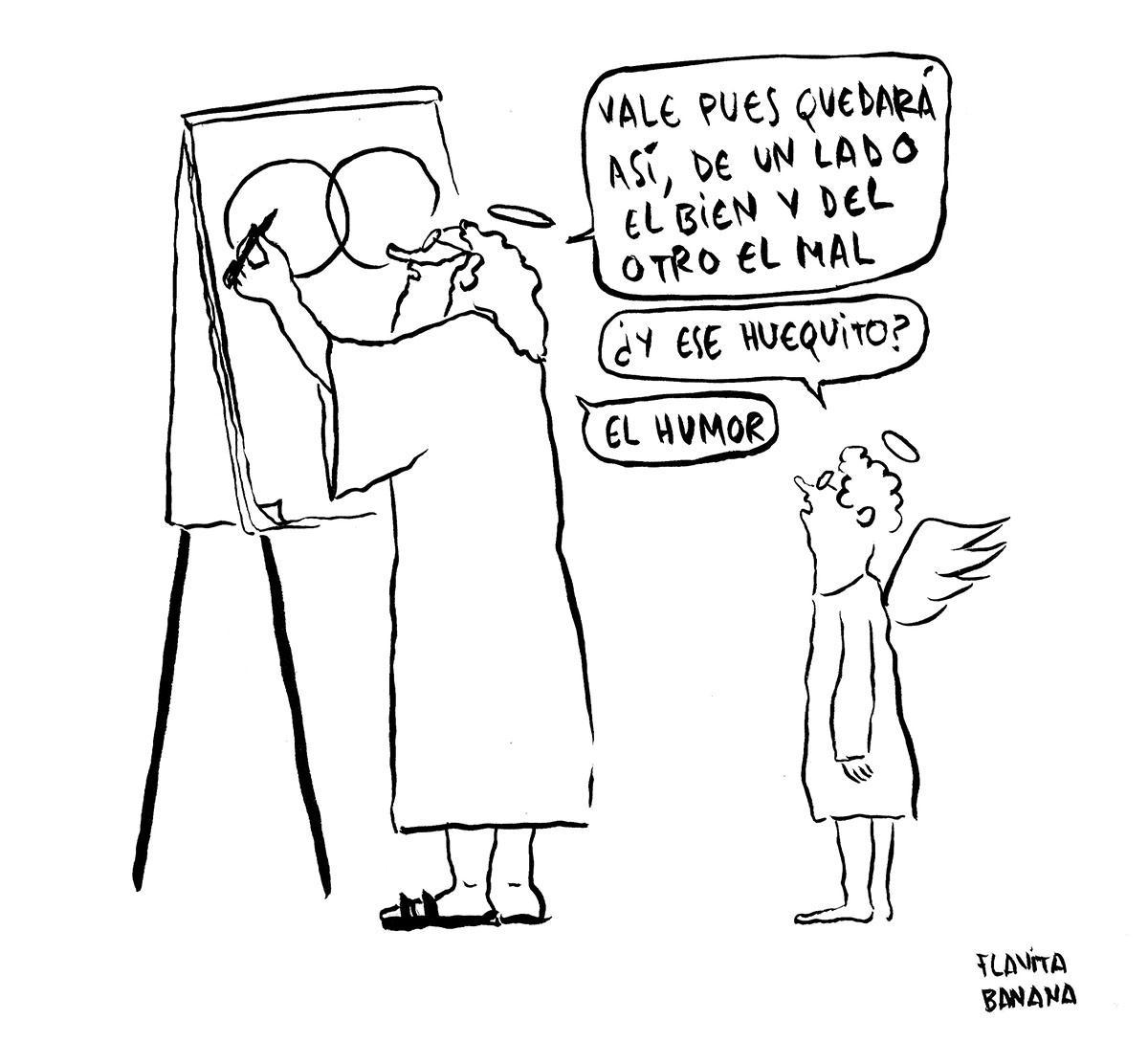 Humor sorceresses
Humor sorceresses brings together around thirty young comedy graphic authors that have published their work in Spain. The invitation not only extends to those pioneers who collaborated in magazines sold at newsstands, but also to young emerging authors that have shared their work through personal blogs on the Internet and social networks such as Instagram, where they have legions of followers.
Throughout history, except for the work of authors such as Ángeles Sabatés, Isabel Bas, Núria Pompeia or Mariel Soria –all of them present in the exhibition– the comedy comic world has been traditionally associated with men. Fortunately, the current situation is different and there is a wide range of women, active in social networks, who deserve special attention. They publish, in digital and paper format, comics, fanzines and illustrations, as well as participating in newspapers and in the humor magazines with the largest circulation in the country.
The exhibition houses the work of 35 indispensable authors: Àngels Sabatés, Isabel Bas, Núria Pompeia, Mariel Soria, Flavita Banana, Ana Oncina, Agustina Guerrero, Moderna de Pueblo, Raquel Gu, Clara Soriano, Ana Belén Rivero, Monstruo Espagueti, Laura and Carmen Pacheco, Camille Vannier, Pedrita Parker, Sara Jotabé, Irene Márquez, Lola Vendetta, Laura Santolaya, Quan Zhou, Las Rayadas, Rosa Codina, Roberta Vázquez, Maribel Carod, Lyona, La Prados, Soy Cardo, Rocío Quillahuaman, Mercrominah, Precariada, Gretta con ganas, Elisa Riera and Carola Caradebola.